I was asked by the lovely guys at We Are Social to create some casual lettering styles for YouTube's #MadeForYou campaign.
#MadeForYou is a new integrated marketing campaign created by We Are Social for YouTube. It is designed to celebrate the diverse talent on the platform and their impact on popular culture. In the UK alone, close to 200 channels have over a million subscribers and YouTube's biggest creators are now household names, whose influence on popular culture is profound. #MadeForYou is designed to pay homage to this thriving video-based economy and engine for pop culture, by taking the content of these creators to an even wider audience through a multi-platform campaign.
The campaign will run until December 12th and will feature bold out-of-home activations and innovative ad experiences to showcase both the content and impact of YouTube creators. Highlights include video spots across 275 cinema screens, digital escalator panels in tube stations, Oxford Street bus shelter takeovers, wraps of London's Routemaster buses and a 360 wrap of Oxford Circus.
Photographer: Tom van Schelven
Creative Director: Graham Jenks
Art Directors: Lewis Raven, Adam King
Producers: Alex Pavone, Ellie D'Silva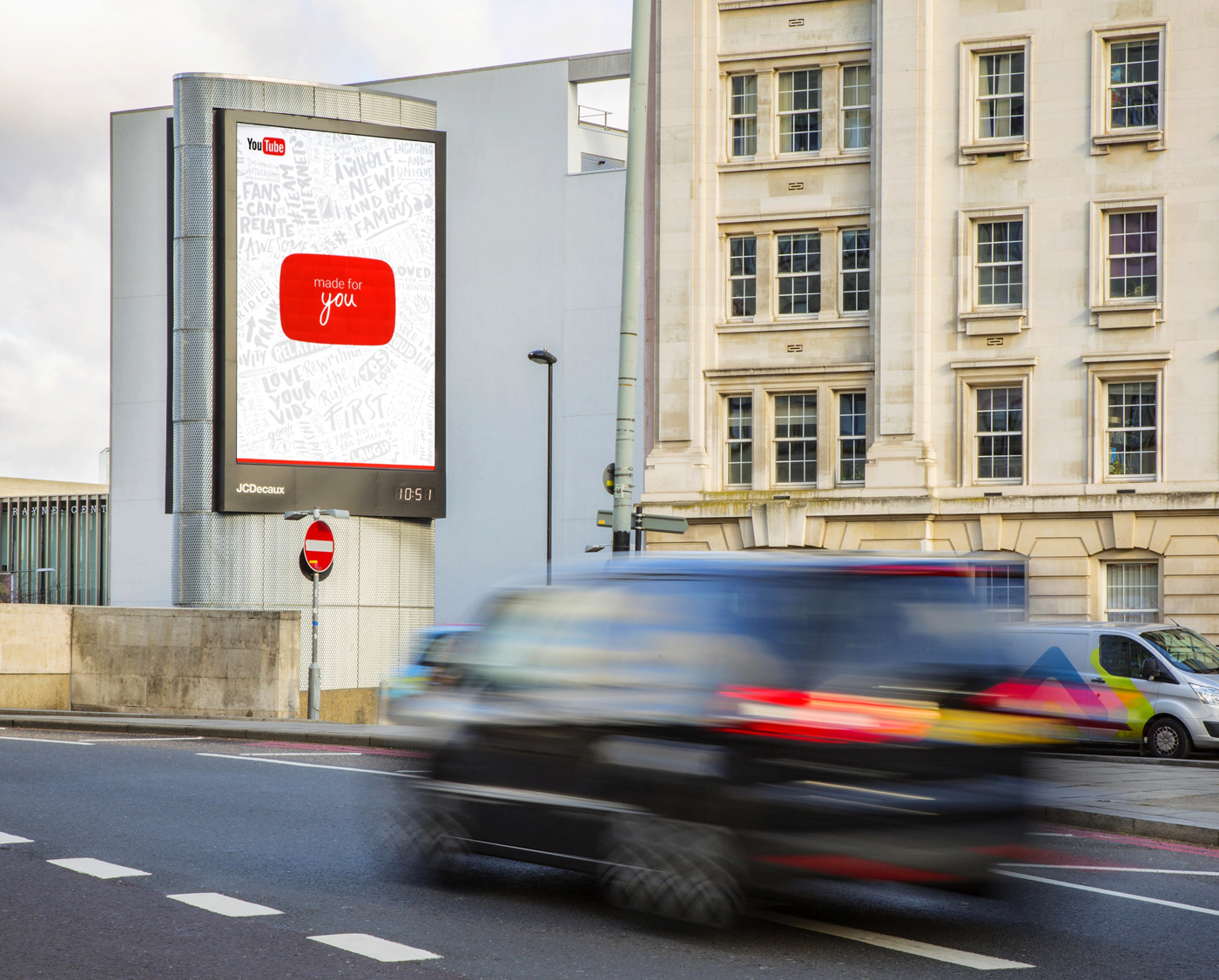 I also created a bespoke alphabet for the headlines, which went unused in the end. 
Thanks for taking a look!